As one of BC's leading Invisalign® specialists, orthodontist Dr. Aly Kanani has been changing lives, one smile at a time, for thousands of happy patients in the BC Lower Mainland.
Dr. Kanani works with our member dentists to help them provide their patients with exceptional service, and stunning results with clear aligner treatment options, such as Invisalign®.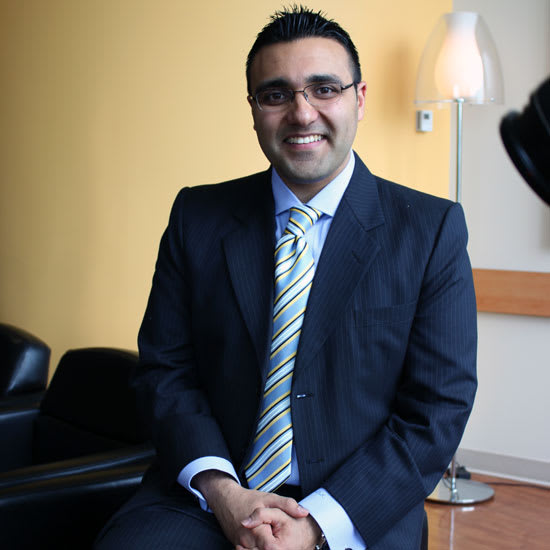 Dr. Aly Kanani
Dr. Kanani has served over 4,000 happy Invisalign patients and well over 20,000 orthodontics patients across the lower mainland of BC spanning a celebrated 15 year professional career – changing lives one smile at a time.
I take great pride and pleasure in working with my patients to correct crooked teeth and other malformations. Clear alignment treatment is a great option for many people, and has revolutionized how we approach orthodontics.
Dr. Aly Kanani is an experienced clear aligner orthodontics provider, having treated over 4,000 patients to date and one of only three others in British Columbia for his extensive experience with Invisalign® and Invisalign® Teen.
Dr. Aly Kanani was born and raised in the Lower Mainland Area. He has a Bachelor of Science (B.Sc) degree in Physiology from McGill University and received a Masters of Science (M.Sc) from the London School of Economics in England.
He received his Doctor of Dental Medicine degree (D.M.D.) and also completed his Masters in Education degree (MS.Ed) at the University of Pennsylvania. Furthermore, he has nearly completed his Masters in Public Health degree (M.P.H.) from Johns Hopkins University.
Dr. Kanani graduated from the University of Detroit Mercy with a Masters of Science degree in Orthodontics (MS.Ortho) and a Specialty Certification in Orthodontics (Cert.Ortho).
He previously taught as a Assistant Clinical Professor in Orthodontics at the University of British Columbia (U.B.C.) Faculty of Dentistry, where he consulted and taught orthodontics to third and fourth year dental students at the UBC Dental School in the clinic.
Dr. Kanani has also taught in various capacities at both McGill University and at the University of Detroit Mercy. His research has been published in the premiere journal of orthodontics in North America, the American Journal of Orthodontics and Dentofacial Orthopedics.
Dr. Kanani is also an independent member orthodontist of the highly respected BC Orthodontics Group.